 Our history
The company has been incorporated on September 2006, as natural evolution of the professional activity of some freelance geologists, operating under the same company name since 1987.
Since the beginning of its activity the firm has worked all over the world helping the clients in the exploration of new deposits for dimension stones, industrial minerals and precious metals.
Special commitments
In the last years Geofield has provided its services for many start-up mining companies and SMEs, adding value to the core business activities of the clients by understanding their value chain and processes.
The firm is specially active in international projects in emerging countries to enhance economic and social condition of local communities throughout the mine exploitation of natural stones and precious metals.
Our activity
Today Geofield is a mature firm with a lean and flexible organization. The experience of our geologists, geophysicists and mining engineers covers all the aspects related to the identification, evaluation and exploitation of a stone or mineral deposit and let us to conduct mining studies of all levels, from feasibility studies to preliminary economic assessments, scoping and conceptual.
Together with our marketing experts, we support our clients with market and sensitivity analysis for the promotion of the final product worldwide.
We help our clients to mine smarter and increase their business, offering individual specialists or complete teams for short and long term assignments.
The Geofield permanent staff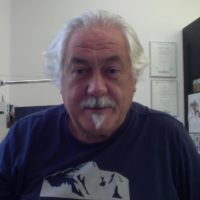 Mr Sergio Matteoli (B.S. and M.S.) is a Senior Geologist with more than 35 years of professional experience in exploration, geology, deposits modelling and mine planning, Resources and Reserves statement, projects evaluation, marketing, feasibility studies and processing of geo-resources (including dimension stones, metallic and industrial minerals). Mr. Sergio Matteoli is a Certified Professional Geologist by the Italian National Council of Geologists, Member of the European Federation of Geologists (member n° 1094) and Qualified Professional Member of MMSA–Mining & Metallurgical Society of America (member n° 01444QP); he meets all the requirements for "Competent Person" as defined in the 2012 Australasian Code for Reporting of Exploration results, Mineral resources and Ore Reserves (the JORC Code). Mr. Sergio Matteoli has over 25 years of mine operation and management experience working in Italy as well as abroad and he is also skilled in the practical utilization of the common quarrying equipment, he is also expert on the use of alternative tools for quarrying as well as in the management of waste.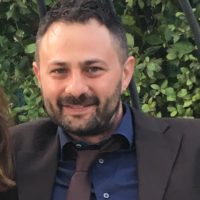 Senior geologist, graduated at the University of Florence (Italy), where gained his Ph.D. in structural geology applied to the rock-mass characterization for underground excavation and mining. In his professional activity he worked as an engineering geologist, focusing his activity on geotechnics, geomechanics and hydrogeology applied to civil engineer.
In recent years he followed up several exploration projects for gold in the West African Greenstone Belts, focusing on tectonics, geophysics, soil and rock geochemical sampling and drilling campaigns. He has also advised several mining companies working in the dimension stone sector in many countries (Turkey, Tunisia, Malaysia, Vietnam), in order to assess the exploitable stone resource.
As a member of the European Federation of Geologists (EFG), he is a certificate Competent Person for public reporting of the exploration results.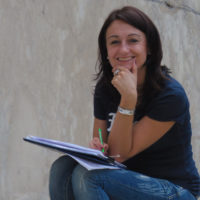 Senior geologist graduated in 2001 with honors at the University of Florence (Italy) with a Ph.D. in structural geology applied to the study of dimension stone quarries. In 2002 she becomes member of the Italian National Council of Geologist and in 2014 she was awarded of the membership of the European Federation of Geologists (EFG).
She has a robust professional and academic experience in rock mass geostructural and geomechanical characterization applied to open and underground quarries.
Her academic studies on rehabilitation of old historical quarries for geotourism were published on several national and international magazines.